here are the photos from yesterdays post. I'm taking the night off to recover a little. We've got the dumpster through the weekend so we should be able to finish the heavy tear out by then. Hopefully I won't regret staying home tonight.
.
This wall was hard. even with the firring strips pulled out, the plaster still didn't want to come off.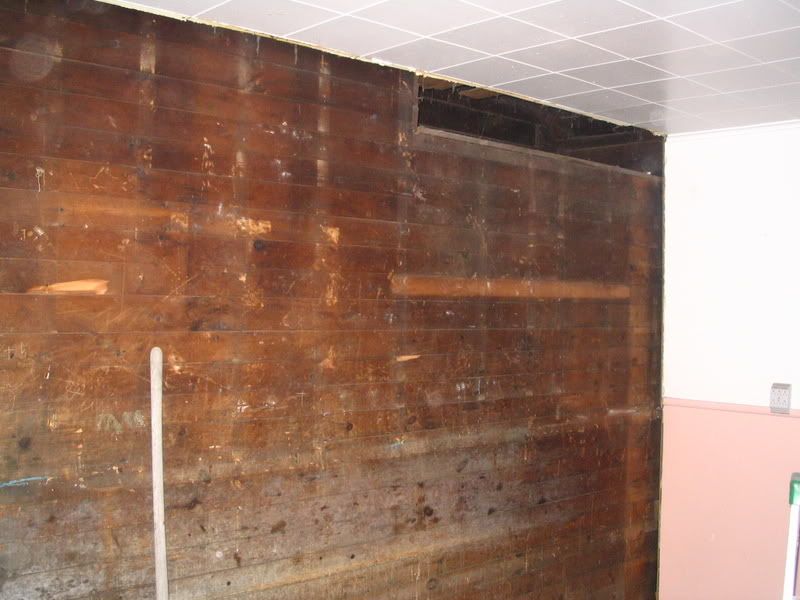 That's the hole above the office closet ceiling. it goes all the way up to the roof over the kitchen. Very strange in my opinion.