The kitchen wall is next on the list and at first seemed like it would be more complicated. The kitchen is an addition to the original house and part of the wall we want to take out is the original exterior wall. I'm no architect but I figured that I might need to add some support to keep everything standing. As things progressed we discovered that all the joists sit on the side walls and on a support wall running down the middle of the house. This wall was the back of the house and seems to actually do very little. The kitchen is built the same way, in fact the first ceiling joist is over 24" from the wall, I'm not sure what holds the kitchen to the rest of the house. At this point I'm still thinking about adding a beam over the opening because of the location of the bath tub upstairs, but it may not be needed. Here's the pics...
This is the wall. The section at the end of the piano is a closet set in the kitchen addition. We plan to reclaim that space for the kitchen. The doorway is at the old exterior wall.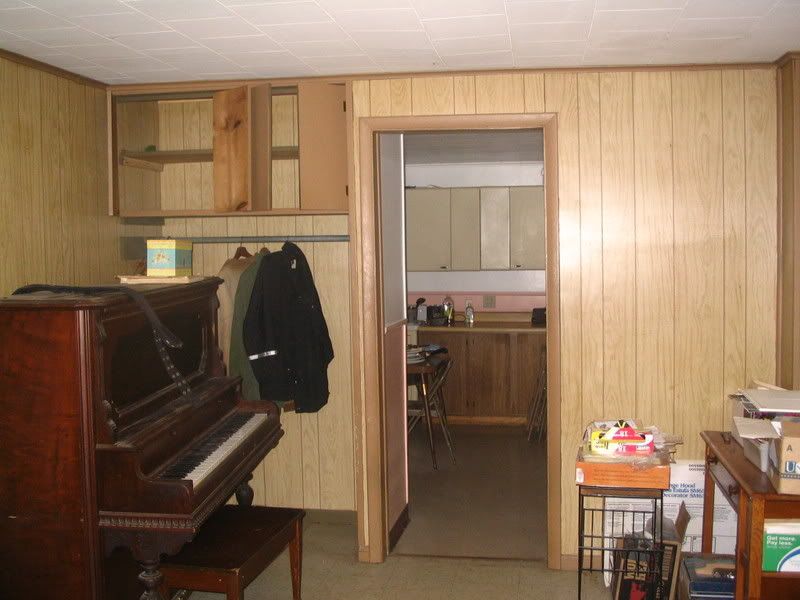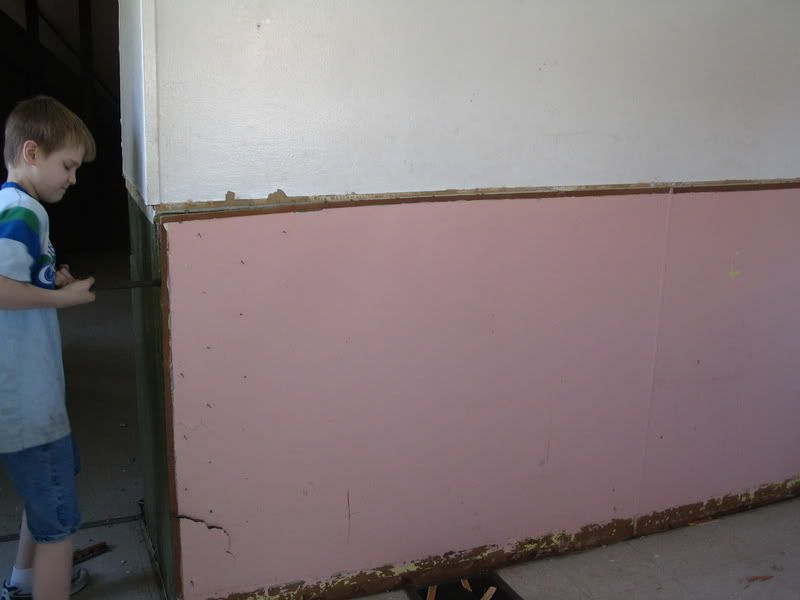 Here is Shaun getting into it. I swear there were about 200 nails in that one piece .
Jodi gets to pull some plaster this time. this side went pretty easy.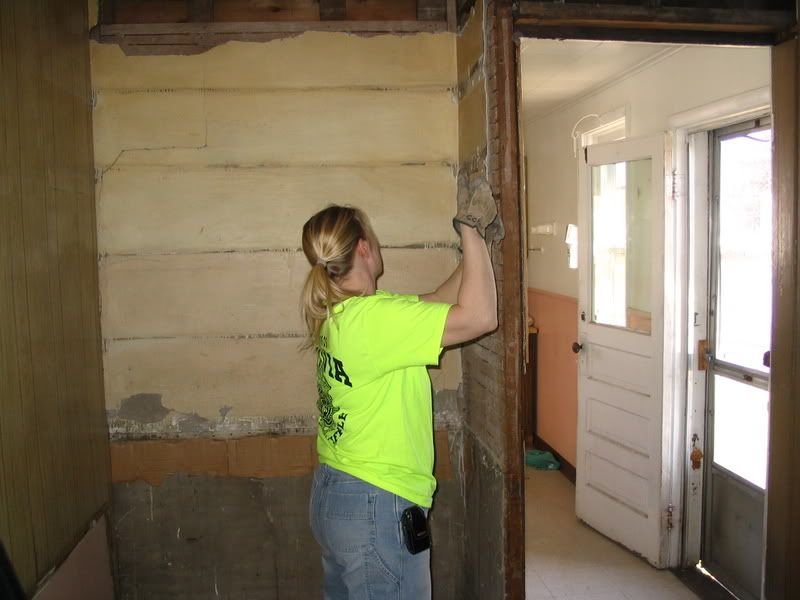 Well the corner is down and nothing has fallen!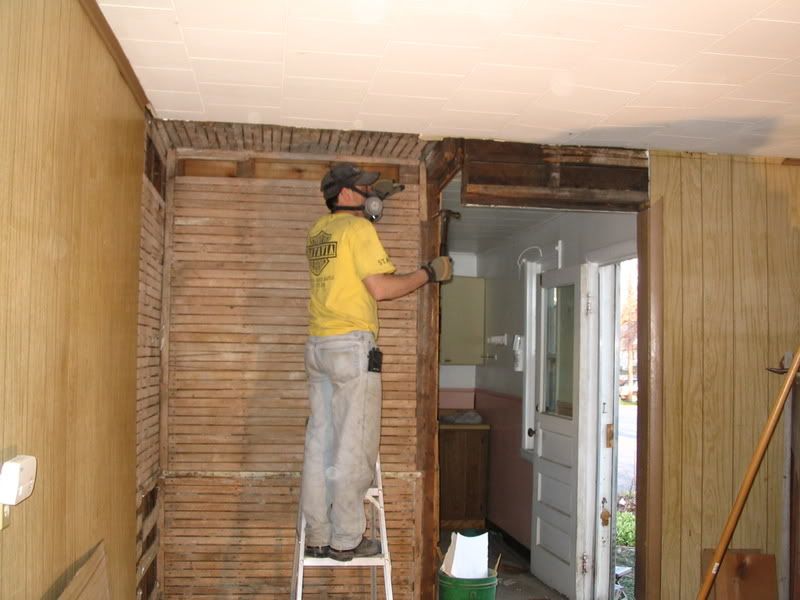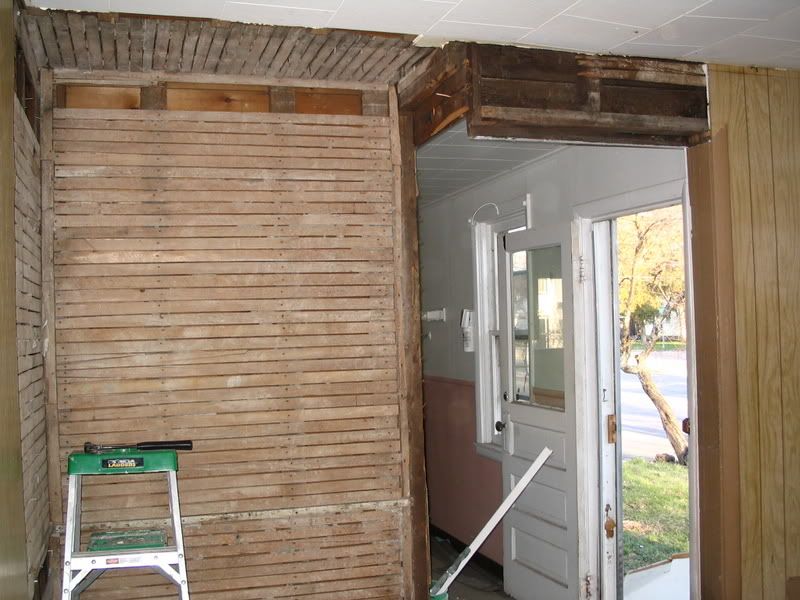 It looks open already and the part behind the ladder is going too.
That's where the door and window were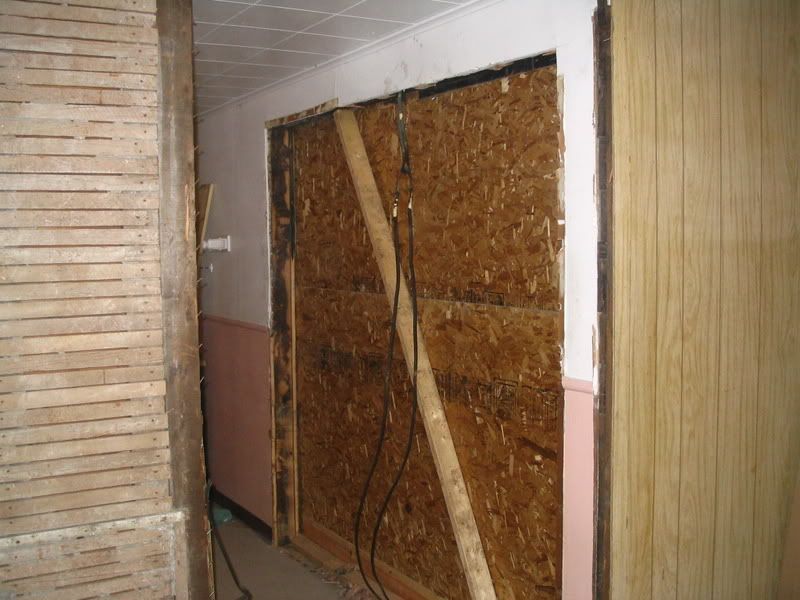 soon to be a slider off the kitchen! (the contractors did that one)