To take out this last part of the wall I decided it was too much work to pull off the tongue and groove so I cut the whole wall in half and took it out in two pieces. The boys helped with the first part but I only have the pictures on my phone.
This is the second half of the wall coming out.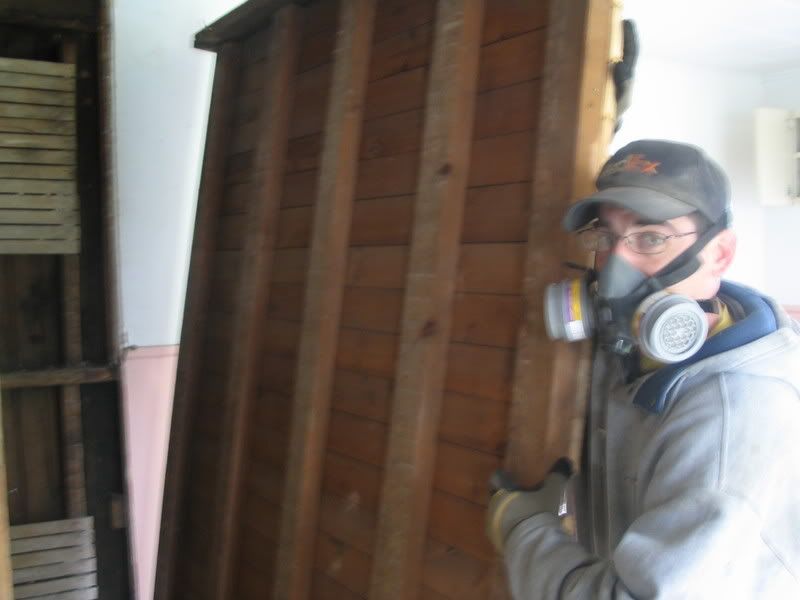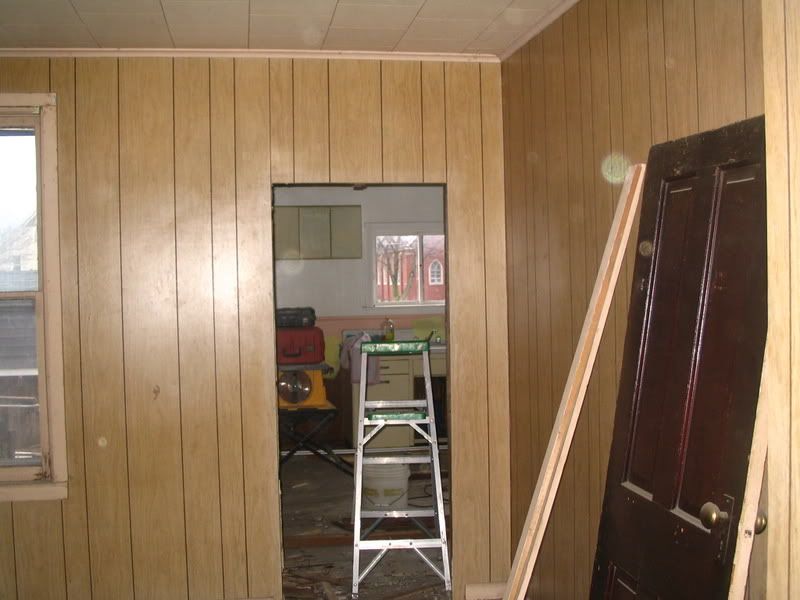 Next up, the office wall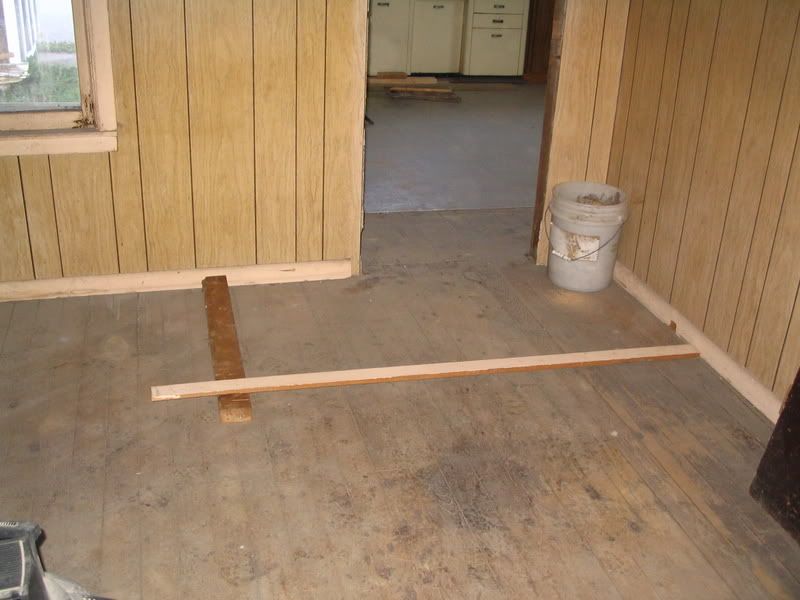 The boards on the floor mark the area that will be for the fridge. We don't mind losing the space in the office in order to have the fridge flush with the kitchen wall.
Now if I can only figure out how to close up that big hole....